Our Teacher Leaders and Content Specialists represent the core of the Texas Education START program. Their broad experience and deep expertise help provide first-year educators with personal, experience-based support and guidance.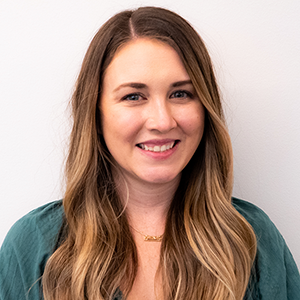 Shannon Galvan, UT Teacher Leader
Assignment:

Cook Elementary

/

Walnut Creek Elementary
Shannon is a former Texas classroom teacher of 10 years. She has taught in diverse schools and settings across Central Texas. Shannon has worked as a campus and district leader, serving on curriculum committees and providing professional development opportunities to teachers. She also served as a campus novice teacher mentor and teacher coach.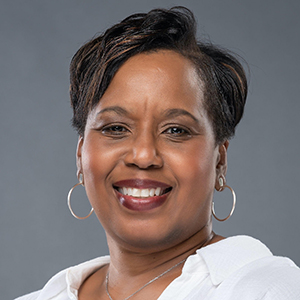 LaMonica Lewis, UT Teacher Leader
Assignment:

Galindo Elementary

/

Odom Elementary
LaMonica Lewis is a native Austinite. During her youth, she attended Blackshear Elementary, Pearce Middle School and LBJ High School. She graduated from The University of Texas at Austin with a Bachelor of Music degree. LaMonica taught as a music teacher in the Austin Independent School District (AISD) for over 32 years teaching kindergarten through 5th grade. She has been team leader and co-chair on various committees. She was also team leader for a district initiative promoting positive and safe school environments. LaMonica is currently the Director of Music at Wesley United Methodist Church where she develops, supports, and promotes the musical life of the church. Watch LaMonica Lewis' Teacher Leader Spotlight video.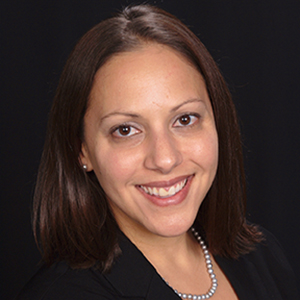 Kelly Ocasio, Ph.D., UT Teacher Leader
Assignment:

Brown Elementary

/

Harris Elementary
Dr. Kelly Ocasio is a coach, facilitator, experience designer, and capacity-builder who partners with educators, leaders, and organizations striving to transform their systems toward equity and justice. She recently founded an education consulting company, Amplify Equity. Prior to consulting, Kelly had various professional roles including teaching Dual Language Kindergarten in both Texas and Wisconsin, higher education administration, state education leadership at TEA, and consulting at 2Revolutions, a national education design lab. She also holds a Ph.D. in Educational Leadership & Policy Analysis and Curriculum & Instruction from UW-Madison, focusing her research on Latinx teachers' pathways into education and identifying the opportunities and barriers to the Latinx community pursuing a career in teaching.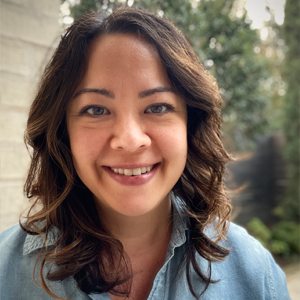 Jen Pan, M.Ed., UT Teacher Leader
Assignment:

Allison Elementary

/

Oak Springs Elementary

/

Rodriguez Elementary
Jen Pan, M.Ed., is an instructional coach whose journey as an educator has taken surprising paths, and each experience has impacted her teacher identity. She taught English Language Arts for five years to middle school students in two different settings—suburban in the Dallas area and urban in Harlem—and was passionate about making space for everyone to express their authentic selves through reading, writing, speaking, and listening. She has also designed and delivered professional learning in her roles in educational publishing. She has worked as a literacy specialist and coach at different elementary schools across central Texas. She is in awe of the work she sees educators doing in all spaces and contexts and feels lucky to continue her own learning in collaboration with them.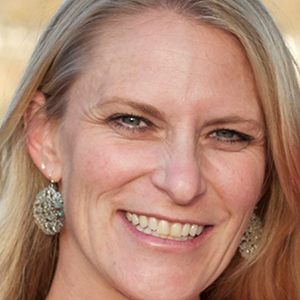 Adrienne Prewett, M.Ed., UT Teacher Leader
Assignment:

Houston Elementary

/

Pecan Springs Elementary
Adrienne Prewett has covered many roles in her educational career including ELA classroom teacher, athletic coach, instructional coach, English Language Arts K-12 district curriculum coordinator, administrator, and independent consultant in several districts in Central Texas. Adrienne graduated from Lamar University with a Master's of Education degree and from Southwest Texas State University with a Bachelor of Science, majoring in Interdisciplinary Studies with a focus in early childhood education. In her experience as an educator, Adrienne has come to learn the value and importance of relationships and their impact on student and teacher growth. She is passionate about helping teachers grow in their craft and sharing professional learning that will assist them in their professional journey.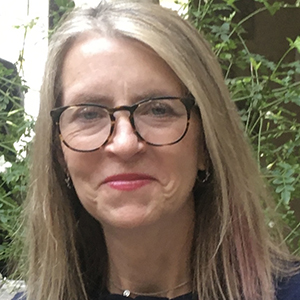 Lorene Wallace, MBA, UT Teacher Leader
Assignment:

Barrington Elementary

/

Wooldridge Elementary
Lorene Wallace is an educator, mentor, and 2010 state finalist for the Presidential Award for Mathematics and Science Teaching (PAEMST) in the area of mathematics. After working in private industry for ten years, she completed Texas Region XIII's alternative certification program. She taught kindergarten, first, third, and fourth grades and was selected as Bryker Woods Elementary Teacher of the Year. She served as historian on the Bryker Woods Executive PTA Board, CAC co-chair, Campus Math Contact for AISD, and a member of the campus leadership team. She has a Bachelor of Arts in psychology from the University of Nebraska and a Master of Business of Administration from the University of Texas at Austin.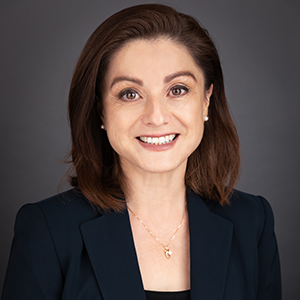 Arcelia Hernández, Ph.D., Content Specialist / Teacher Leader
Assignment:

Sanchez Elementary
Dr. Arcelia L. Hernández has over twenty-five years' experience working with culturally and linguistically diverse classroom teachers, students, and families across rural and urban settings. She began her teaching career as a bilingual elementary teacher in the Los Angeles Unified School District. Before relocating to Texas, she served as Coordinator of the César Chávez Dual Language School in Santa Barbara, California, and as Teacher Education Director at California Lutheran University. One of her first positions in Texas was as Teacher Education Specialist in the Academy for Teacher Excellence at the University of Texas at San Antonio where she coached and mentored novice teachers. Most Recently, Dr. Hernández served as Assistant Professor of Education at St. Edward's University in Austin, Texas. Dr. Hernández has been recognized for her work with bilingual students and novice teachers.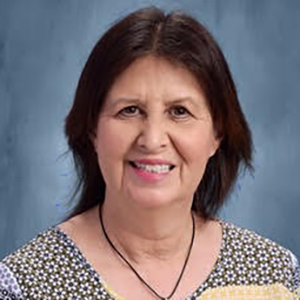 Nora Luna, Ed.D., Content Specialist
Dr. Luna is a career educator with 20 years experience teaching culturally and linguistically diverse students. She has taught 5th, 6th, and 7th grade science and math in South Texas schools bordering Mexico. She is also a bilingual teacher and has experience working as a self-contained teacher for emerging learners of English. Dr. Luna earned a doctorate degree from the University of Texas-Rio Grande Valley in Curriculum and Instruction (December 2020). Her research interests include culturally-relevant pedagogy. She is currently a Professor of Instruction in the College of Education at The University of Texas at Austin.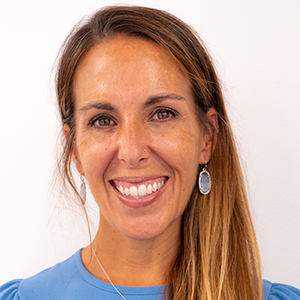 Jessica Manning-Acebo, M.Ed., Content Specialist
Jessica Manning-Acebo, M.Ed., is a strategic, relational and committed educator with a proven record of success. She has worked in public and charter schools as a special education teacher, elementary education teacher, reading specialist, interventionist, and instructional coach. Jessica also served as the Regional Director of Professional Learning for Scholastic Education where she worked closely with school districts to identify district-wide literacy goals and create a personalized professional learning pathway. She has also directed statewide literacy initiatives at The University of Texas at Austin designed to ensure that every Texas student is prepared for the literacy demands of college and career. Jessica has a passion and wealth of knowledge in effective instructional strategies to support students with disabilities, students with Dyslexia, and English Language Learners.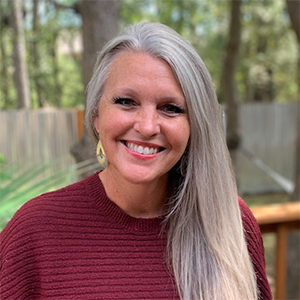 Christine Krafka, Ph.D., Texas Education START Director
Dr. Krafka is passionate about coordinating ideas, initiatives, and resources that offer university assistance to districts. She was a teacher for ten years before becoming a campus administrator and currently serves as the Director of the Texas Education START program, an early career support program at The University of Texas at Austin's College of Education in collaboration with AISD. Dr. Krafka is experienced in providing support and resources to campuses and districts navigating school improvement processes and has extensive knowledge of and experiences with the educational systems in Texas.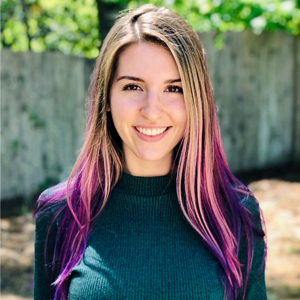 Audrey Stein, Graduate Research Assistant
Audrey Stein is a Ph.D. student at UT Austin studying Learning Technologies, with a focus in the interaction between gamification, digital equity, and teacher education. Previously, she was a high school science teacher in Houston ISD. Audrey is passionate about making sure every student–regardless of background and academic level–is supported and inspired, and that goal grounds the work she does to support teacher mentoring and professional development.
Learn more about the Texas Education START program: