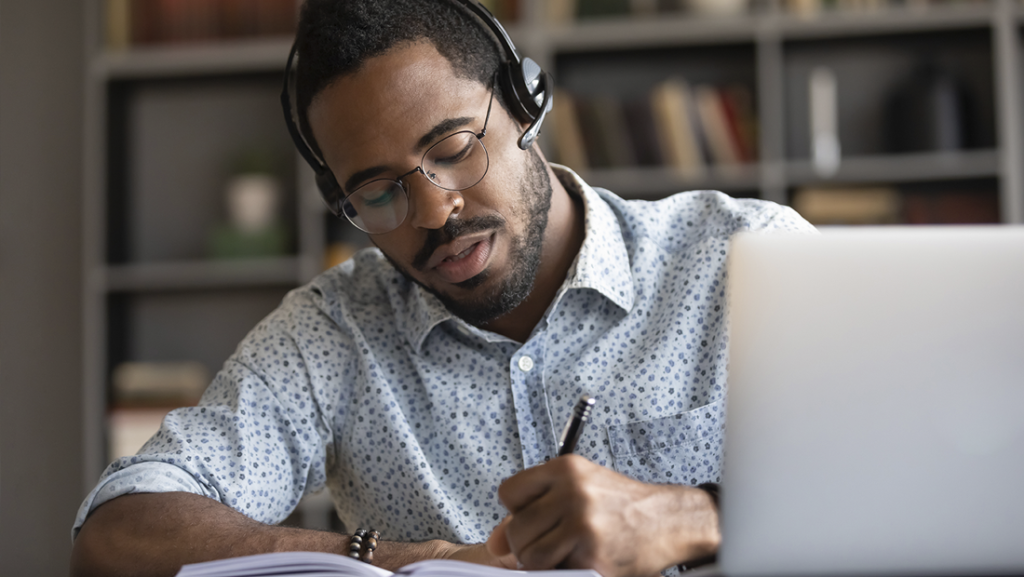 Texas Education START provides novice teachers with evidence-based professional development resources.
As the Texas Education START program is in the early stages of development, the complete offering of professional development (PD) resources is still being identified and curated. Leveraging the resources and expertise of The University of Texas at Austin's College of Education has, however, made possible a robust initial offering.
---
Expert insight.
Dr. Wetzel, Texas Education START faculty expert, discusses the topics of Teacher Coaching and Mentoring.
---
Online learning.
The Institute for Public School Initiatives UT Austin GEAR UP program represents years' worth of experience-based expertise in training teachers of all levels in critical skills around instruction techniques, social-emotional learning (SEL), virtual teaching, and more. To complement the personal supports provided through our Teacher Leader-guided cohort model, Texas Education START novice teachers are provided access to a full suite of rigorous, interactive online trainings developed and curated by GEAR UP PD experts.
A few examples of these online professional development courses are seen here. For more information and to see full details of each learning opportunity including outcomes, available continuing professional education (CPE) credits, and more, visit the Texas Education START Online Learning website.
Learn more about the Texas Education START program: